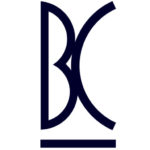 Join Our Team
We Are Hiring
Our employees at Barker Consulting receive world-class learning opportunities through a proven system of hands-on training and mentorship from leaders of the industry. Our team structure and development plan allow for growth at every level. Our goal is to strengthen skills, personally and professionally, in order to climb the ranks at the firm.  Our team comes from various backgrounds, experiences, and educations, which gives allows us to suit all of our clients' needs.
Training & Development
We believe in long-term skill development so that our team will continuously produce quality results for our clients. Ongoing training is paramount in our industry and we stay competitive by training our team members to perform at their highest ability. Barker Consulting recognizes high performance and believes in promoting individuals based on merit.
Mentoring & Coaching
We believe in helping our people reach their full potential. We specialize in team development with one on one coaching and create an environment with open communication to spark fast growth and advancement. Our leadership team optimizes each person's strengths, while developing weaknesses for each team member on an individual basis.
Growth & Advancement
At Barker Consulting, we offer internal growth and management training. We provide the opportunity to build a career within the company whether that involves growing in one of our existing branches domestically or abroad into different countries and territories, which can provide an extremely rewarding career path.
Sales representatives are the principal point of contact between a business and its customers. Sales reps ensure current customers have the right products and services, identify new markets and customer leads, and pitch prospective customers. In many ways the face of the company, sales representatives may do everything from answering phones to monitoring the competition, all while maintaining good customer relations and pursuing new sales opportunities.
Job Responsibilities:
Serves customers by selling products and meeting customer needs.
Services existing accounts, obtains orders, and establishes new accounts by planning and organizing daily work schedules to call on existing or potential sales outlets and other trade factors.
Adjusts content of sales presentations by studying the type of sales outlet or trade factor.
Focuses sales efforts by studying existing and potential volume of dealers.
Submits orders by referring to price lists and product literature.
Keeps management informed by submitting activity and results reports, such as daily call reports, weekly work plans, and monthly and annual territory analyses.
Monitors competition by gathering current marketplace information on pricing, products, new products, delivery schedules, and merchandising techniques.
Recommends changes in products, services, and policies by evaluating results and competitive developments.
Resolves customer complaints by investigating problems, developing solutions, preparing reports, and making recommendations to management.
Maintains professional and technical knowledge by attending educational workshops, reviewing professional publications, establishing personal networks, and participating in professional societies.
Provides historical records by maintaining records on area and customer sales.
Contributes to team effort by accomplishing related results as needed.
Qualifications/Skills:
Customer service
Meeting sales goals
Closing skills
Territory management
Prospecting skills
Negotiation
Self-confidence
Product knowledge
Presentation skills
Client relationships
Motivation for sales
Job Responsibilities:
Working closely with the manager or assigned staff member, and completing all allocated tasks.
Conducting desktop research, or gathering information through surveys, or speaking to clients and staff.
Attending and participating in meetings, workshops, events, and exhibitions.
Liaising with clients, vendors, and suppliers on behalf of the company's managers.
Updating documents and sales records.
Reviewing sales performance against sales targets.
Observing and carrying out sales processes.
Identifying potential weaknesses and offering improvement suggestions.
Assisting managers with negotiations.
Keeping a log of everything learned and delivering presentations to staff and other stakeholders.
Qualifications/Skills:
High school diploma or similar.
A degree in marketing, business, or similar may be required.
A driver's license may be required.
Strong self-motivation.
Ability to work alone or as part of a team.
Proficiency in a foreign language would be advantageous.
Ability to cope with rejection.
Ability to remain calm in fast-paced environments.
Superb interpersonal skills.
A professional appearance.